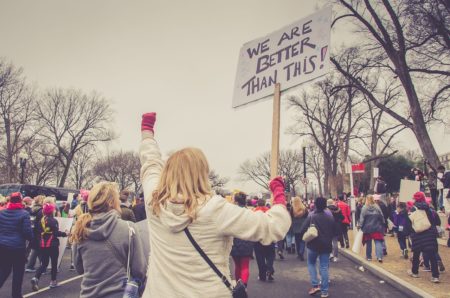 Let's face it. Watching the daily news can ruin even the most wonderful day. It's all doom and gloom. It's almost as if topics must be negative and dramatic to be newsworthy. What if the news were fun to watch? If they made you laugh? Well, they can! These fake news websites will exercise your laughing muscles like no other.
News satire websites have been around for almost as long as the internet. It's important to distinguish between fake news or hoax news which intentionally misleads people into believing the story was real for political gain, and news satire or parody. This article focuses on the latter, meaning the news presented is heavily on irony and humour and it's almost impossible to be mistaken for the truth.
We have scanned the web and have compiled a list of the best news parody websites in the English speaking world. Have fun exploring, and remember that nothing is as it seems.
The Onion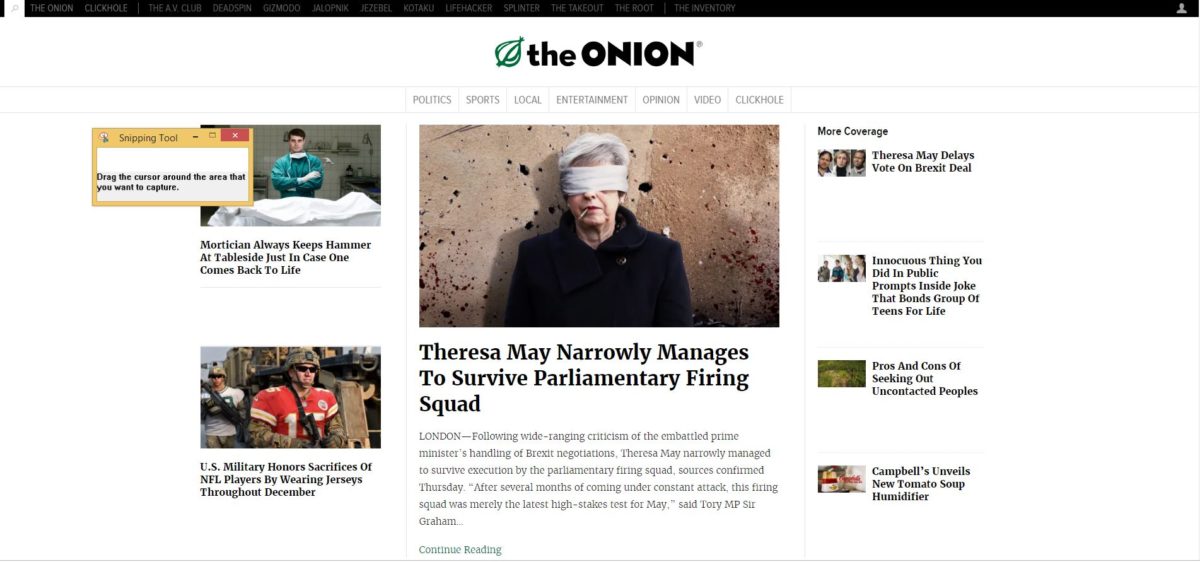 Established in the USA in 1996, The Onion is one of the first ever published news parody websites addressing international absurdities. Headlines range from reports like Sensors that flush public toilets were also cameras to political news such as Incredibly popular George H.W. Bush funeral gets extended 2-week run and amuse more than 1.3 million readers per month
The Borowitz Report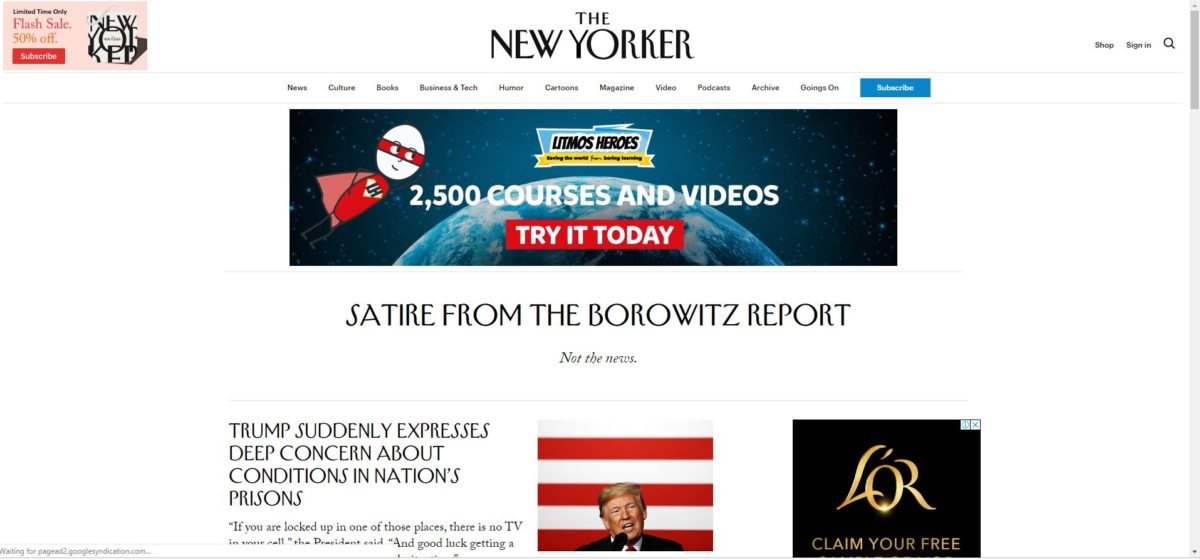 American writer, satirist and actor Andy Borowitz started his satirical news column The Borowitz Report in 2001, which was later acquired by The New Yorker. Borowitz is known for creating the popular Sitcom The Fresh Prince of Bel-Air back in the 90s, and he now uses his wits and talents to look at the state of the political world through less serious eyes. Enjoy headlines such as Trump names TV remote new chief of staff and Iraq offers to help establish democracy in North Carolina.
The Beaverton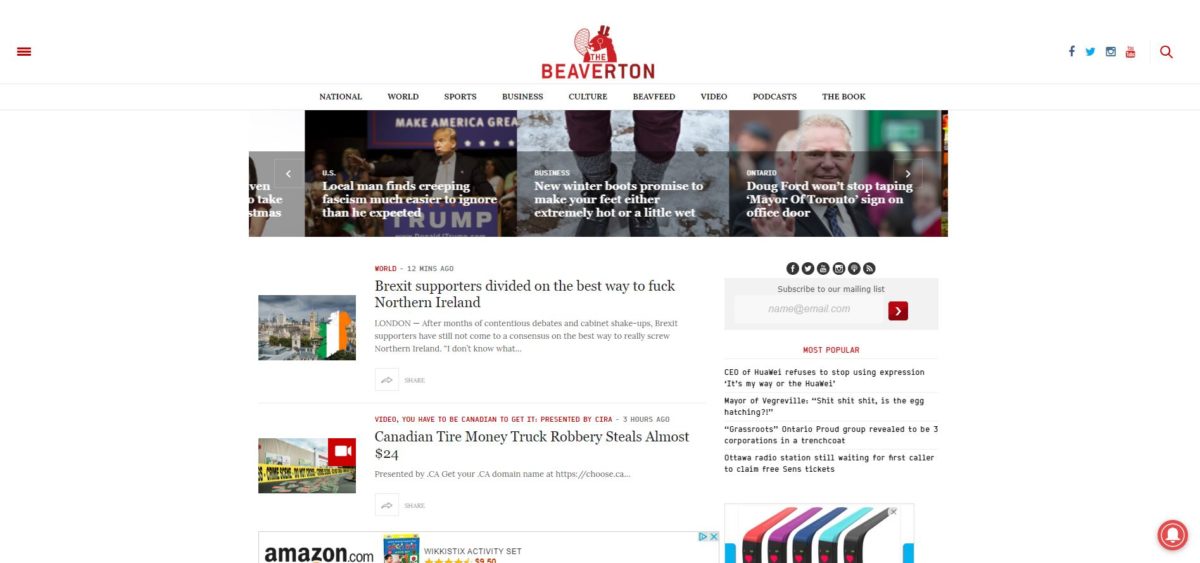 How do you feel reading about New winter boots promise to make your feet either extremely hot or a little bit wet? Canadian placed news parody website The Beaverton looks at national and international news from a different angle. Stories are entirely fictional, yet based on true events. It became so popular that it got turned into a weekly satirical news show airing on Canadian TV.
The Spoof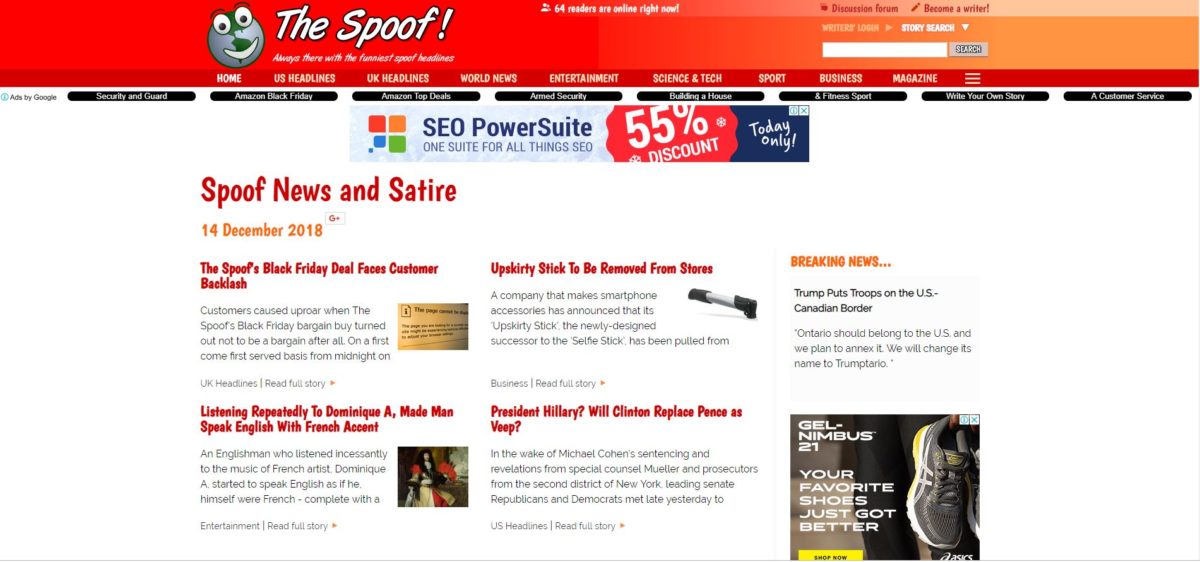 The website's logo is a laughing globe, and the makers of The Spoof openly aim to provide irrelevant and satirical twists on current affairs since 2001. Among the latest international headlines in a piece about President Trump to transition to a woman, wanting to surgically remove his naughty bits. If you have a talent for spoof, you can become a writer for the website and contribute to its hilarious news coverage.
The Civilian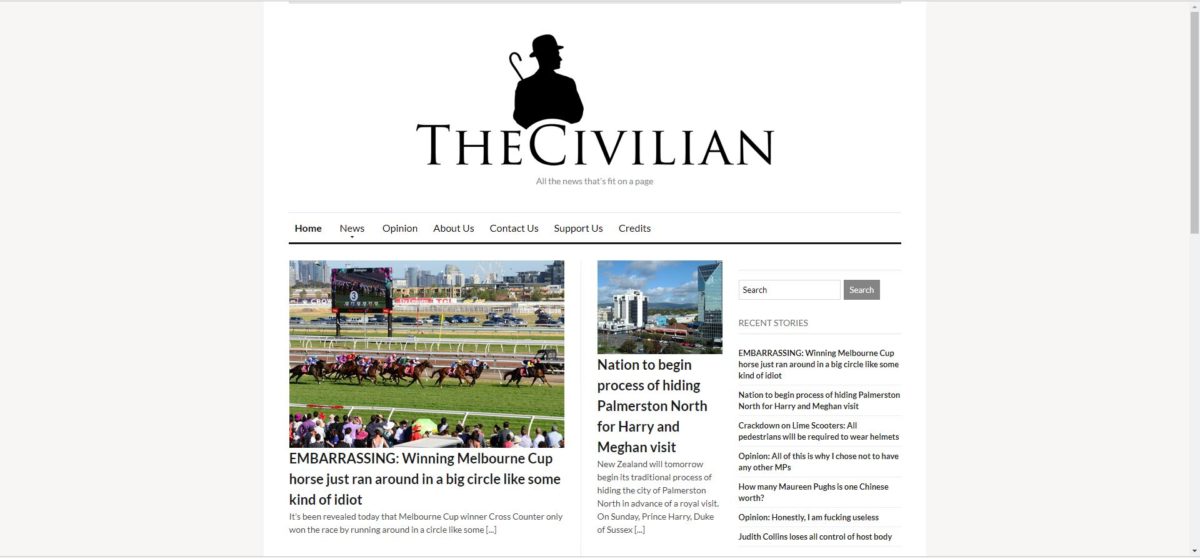 Yes, New Zealand has its very own news parody website! The Civilian was founded in 2013 and there is no mistake of its purpose. Headlines such as Honestly, I'm fucking useless and Winning Melbourne Cup horse just ran around in a big circle like some kind of idiot are intended to tickle your darker side of funny. Be prepared for an onslaught of local comic news.
The Daily Mash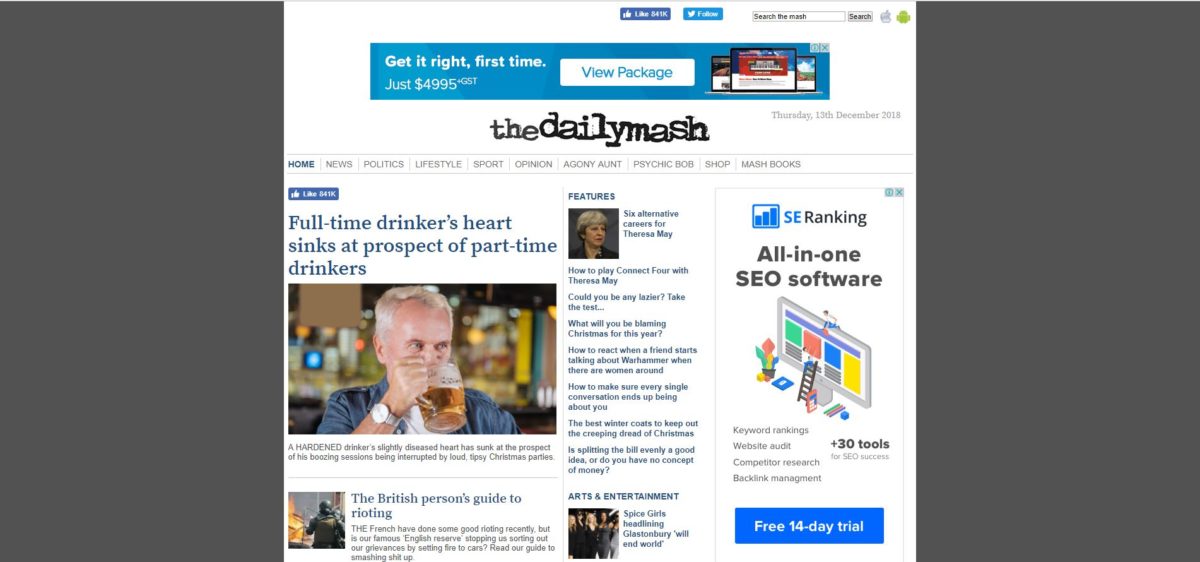 The British have a very unique sense of humour which is well used on this website. Established in 2007, The Daily Mash teaches you How to play Connect Four with Theresa May (beware, if you're about to win, the game will be cancelled!) and puts an alternative spin on current affairs. Readers are requested to be at least 18 years of age, as the writers are not holding back with more colourful British language.
The Babylon Bee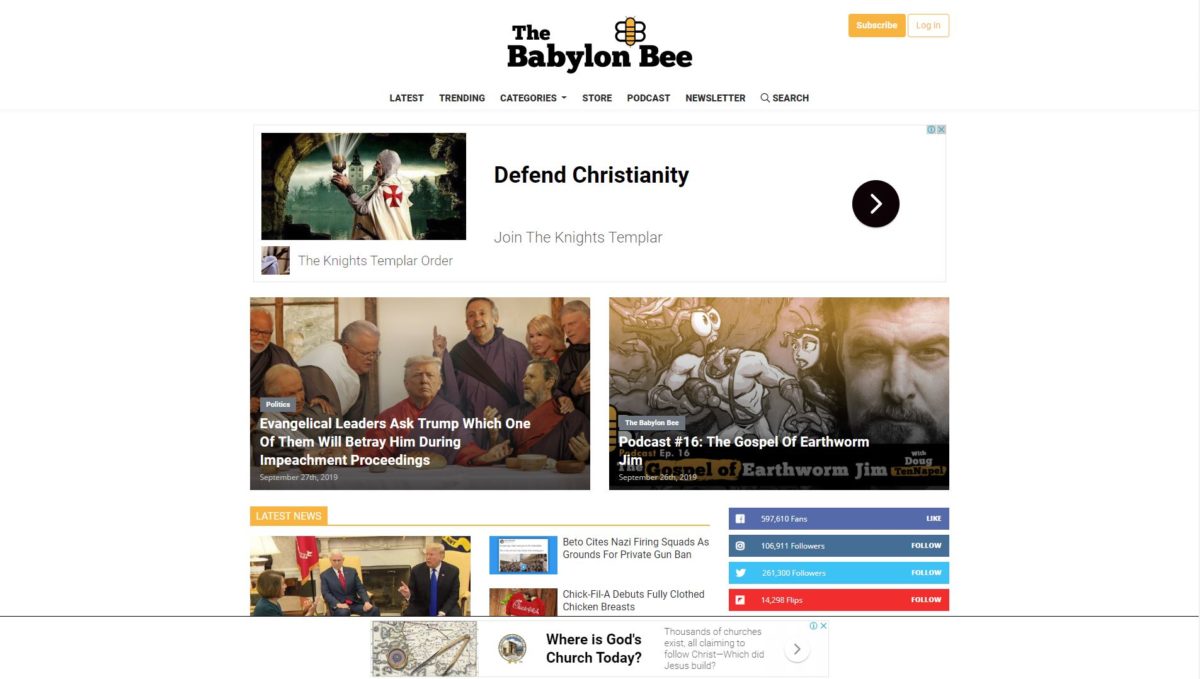 Babylon Bee is a Satire website who write about religion, politics and current events.  This website will keep you occupied and laughing with headlines ranging from "Nobel Peace Prize Committee informs Trump he has not launched enough drone strikes to qualify" to "Church accidentally sells Youth Pastor for $14 at rummage sale" to "Man sure is glad he switched from E-Cigs to regular healthier Cigarettes".