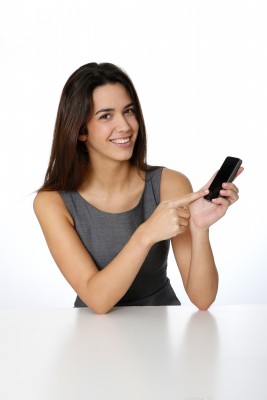 Mobile Website Cost depends on what you want to do with your website and what your starting point is. How old is your website? How was it built? Who built it? Here's a simple guide for what to expect.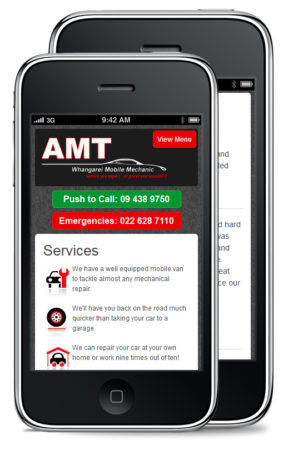 Mobile websites are on the rise but very few of them seem to include a "click to call" function.
This is an amazingly effective feature to have on your website. It generates enquiries and improves conversions as you are getting the opportunity to engage more with the customer than via an email.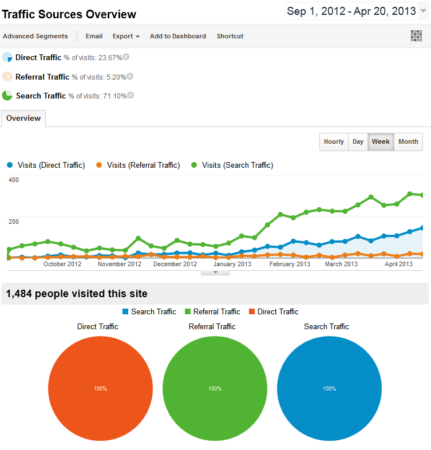 If you've been confused by your Google Analytics tracking results recently, it might be that the colours on your charts are mixed up!
This blog covers 6 things that you NEED to take care of this year. If your website has been left uncared for, these online marketing tips will get it working again! You'll be surprised how much better your website will perform if you make these changes.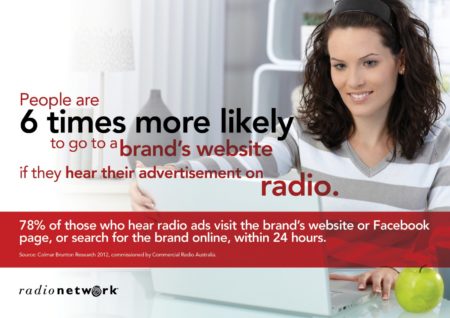 Websites have a big advantage over other forms of traditional advertising. They're visible 24 hours a day, 7 days a week, 365 days a year. Of course that's great if you have lots of people viewing your website but if you don't, how can you use radio advertising to promote your website and market your product or service? Read on to find out more!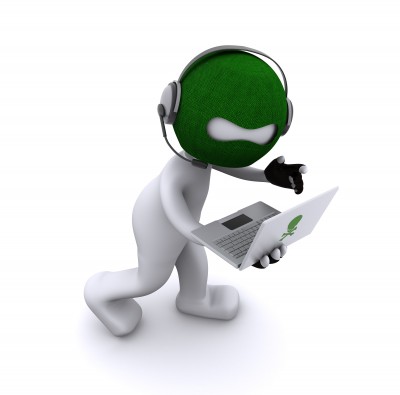 Sometimes, a web design client will want a domain name that someone else already owns. Usually, this is just bad luck and they have to register something else but every now and then, they have a real problem because it is owned by a competitor or a "cybersquatter" and is a name they have trademarked, their brand or something that they had previously owned. Perhaps they are being held to ransom by the current owner, de-famed or the new owner is taking business from them. What can they do?
SEO (Search Engine Optimisation) can be a confusing thing for someone trying to rank their business website higher. SEO is a huge area of expertise now and encompasses a whole range of things that can be done to improve website exposure and visits, which lead to sales. Here are a few basic pointers on what to look out for. This is by no means an extensive list but a basic guideline for someone wanting to understand a few basic terms.
Looking for a painter in Auckland on Google and finding cake decorators in Australia? Maybe you're not searching the right way!
Here's some tips on how to improve the results you get from your Google searches. Find what you want on the first page instead of trawling through the wrong results!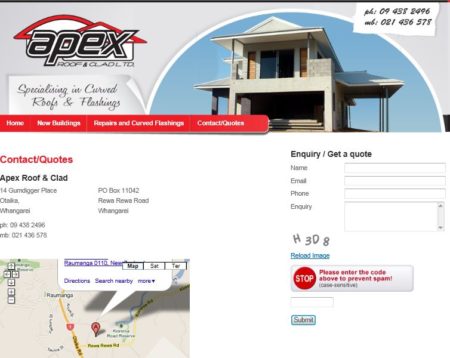 When planning your website it's important to consider what details you want on your contact page. Of course, you want your phone number, probably your address, a map might be handy and your email address… right? Well, maybe not! It depends on how you do it and how you feel about email spam.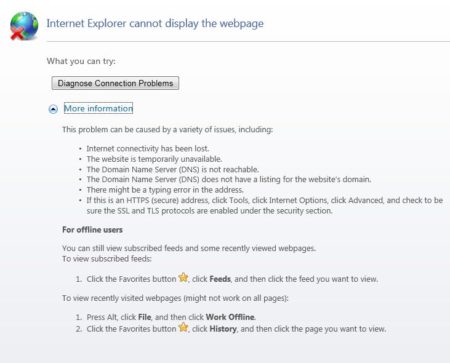 If you find that Google is listing results for your website that are no longer valid, this may affect your search engine rankings and will certainly affect potential visitors to your website. This can arise due to a number of reasons and it's best to sort them out before you end up with a stack of 404 errors in your website stats!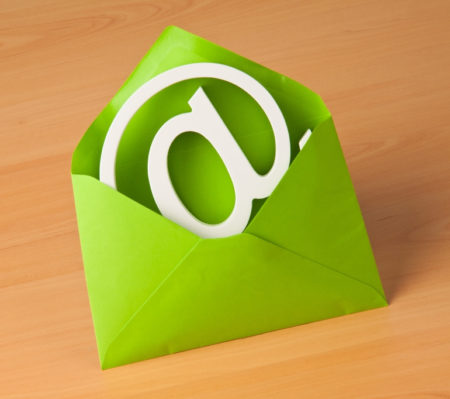 There's more to registering a good domain name than just getting your company name. In fact your company name might not be the best choice for your website address. There are several things that you should consider for your new domain name.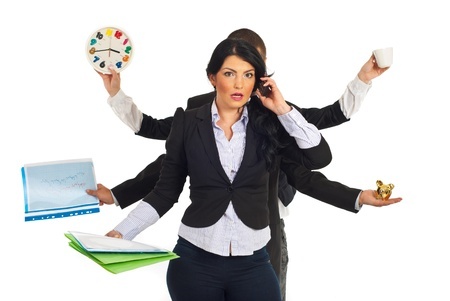 Planning a website for your business can be a daunting job. Often, it's a "bottom of the pile" task that can get delayed for years!